WE ARE PASSION!

WE ARE INDEPENDENT!

PASSION FOR THE PRODUCT AND PASSIONATE ABOUT DELIVERING A SUPERIOR SERVICE FOR OUR BREWERS, WINE MAKES AND DISTILLER PARTNERS AND IN TURN OUR CUSTOMERS!
For us its all about the craft, and selecting the best products and delivering these to our venue partners. Our aim is to bring you the highest quality, true craft product from around the world fresh.

Working with our customers as partners to drive the revolution and spread the passion!

A commitment to quality and respect for the product and the end consumer!

Experienceit started its life as Birra Italian by 2 Self confessed foodies and adventurers from Manly, who'd moved to Italy (with their kids and dog in tow) for work and discovered a new world of of experiences that they wanted to share back home! With a background in retail category management and a love of slow food and everything it stood for and delivered. Combine this with a passion for great wine and beer and the pleasure of appreciating a product created by the artists that are the wine makers and brewers, and presto Experienceit and Birra Italiana is born.

Through our ongoing adventures and first hand contact, we are coming into contact on a weekly basis with new producers from around the world, and its our aim to share our passion and experience back home, by continually offering a new and exciting range of products that are created with the passion that we love and respect. Join us on our adventure as we continue the craft beer revolution!

Supporting the global craft beverages community......
Note: To contact head office please call +61 2 9907 4113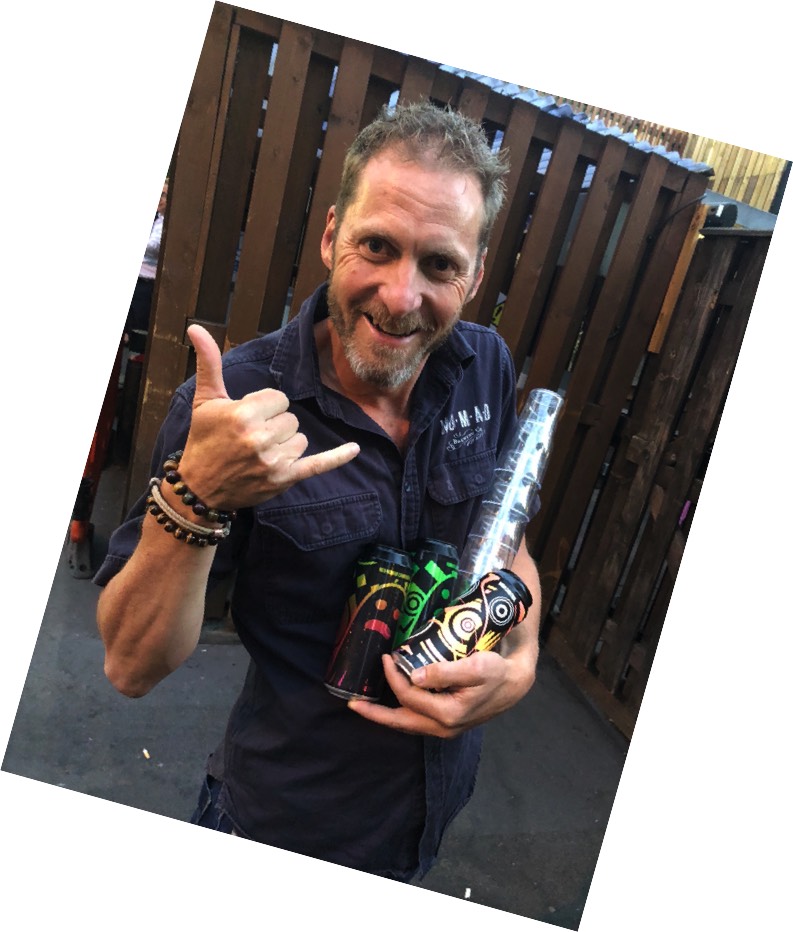 Johnny
Owner / Founder / Managing Director. Resident Hop Head, Chief beer fridge stacker, beer boss and sales stuff


His love and passion for craft beers and all things tasty, has lead to the expansion of the business, in a desire to deliver a truly unique craft experience to the Australian market.
Using 20 years retailer category management experience, combined with a love of the golden ale, he's aim is to be a little different (not hard for Johnny), and offer our customers the highest level of service and support, combined with a desire to partner with our customers and have some fun along the way.
When he's not in front of the computer or on a plane, he can be found touring the festivals and always with a glass in hand looking for the next great beer.


Contact: johnny@experienceitbeverages.com.au
Phone: +61 420 97 BEER (2337)
Twitter: birraitaliana1 and Nomadsbrewing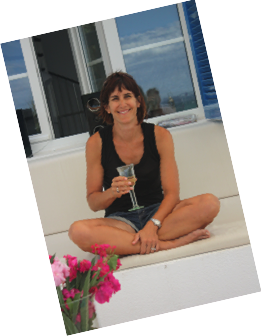 Kerrie
Owner / Founder / Managing Director - Leader of the revolution "The Capo", Official "B.B."

It took a while but we finally converted her to the dark side of beer (good craft beer that is). Kerrie drove the setup of the Experienceit wine and tourism business and after a little pushing from Johnny she now takes great pleasure in sharing the craft experience.
Now becoming a regular in the breweries and at festivals she's learnt that good craft has just as much to offer as a good wine.
Her passion and love for slow food drives her to deliver the best experience and products to our customers.


Contact: kerrie@experienceitbeverages.com.au
Phone: +61 2 0405 47 HOPS (4677)
Troy Cook
Operations Manager

All things Op's In the words of the Beatles I may not be the Walrus but I am the "Kegman" goo goo g'joob
Contact: troy@experienceitbeverages.com.au
Phone: 02 9907 4113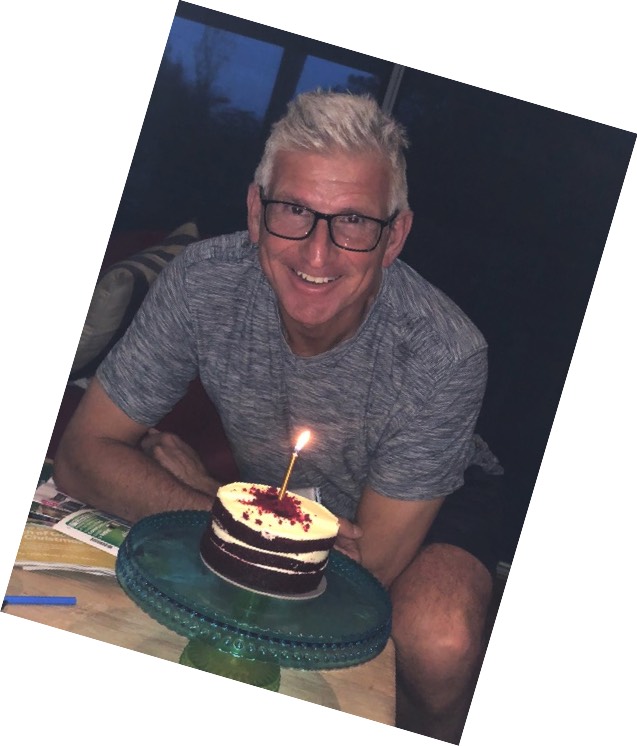 Laurence Temple
Sales Manager / NSW

Having run pubs, hotels and restaurants for 10 years in the UK, Laurence relocated with his family to work with one of the big brewers in Sydney. "It's amazing how one phone call can change your life" Laurence recalls.
"In those days, beer brands were very much identified by a colour or by a state or city and there wasn't huge amount of creativity so to come back into the category when there is authenticity, genuine craftsmanship and innovation is something that was a big drawcard in my decision to join the Experienceit team".
Laurence also has great sales experience in selling domestic and international wine and spirit brands, worked for a couple of the big Hollywood Studios, and fitted in an 18 month stint running a couple of large liquor retail operations. In his spare time he enjoys holidays with his wife, playing golf and football and gets up at all hours of the night to watch his beloved Tottenham Hotspur with his two sons.
Nicknamed either the Silver Fox or George Hamilton as a result of an all year tan gained from his love of the great Aussie outdoor lifestyle.
Contact: laurence@experienceitbeverages.com.au
Phone: 0449 65 BEER (2337)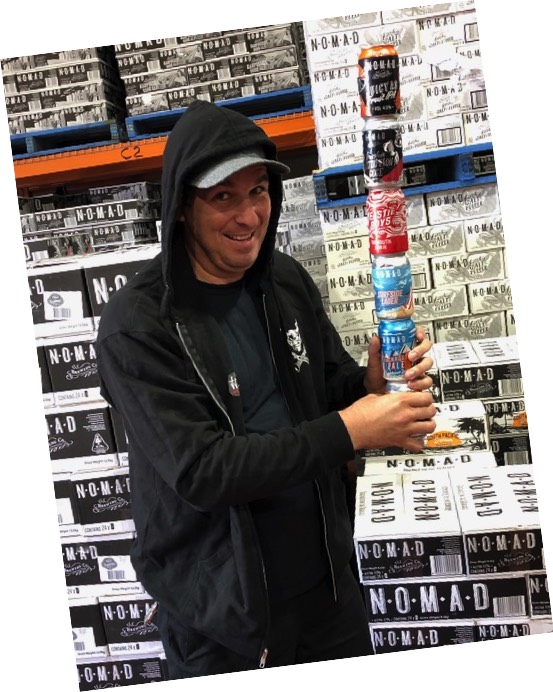 Toby Shelley
NSW Sales & Brand Ambassador - Southern Region


Born and raised in the UK and for all of my working life in hospitality running and managing major in pubs and major venues.

Making the move to Oz, He's now made the jump across the bar and is driving sales in NSW.

"I have always been a fan of Nomad and been to the brewery on mean visits to Australia in the past, I liked them so much, I even brought them into my last venue"


Contact: toby@experienceitbeverages.com.au
Phone: 0452 45 HOPS (4677)
Jesse MacKay
NSW Sales & Kopparberg Brand Manager - Northern Region

XXXX
Contact: jesse@experienceitbeverages.com.au
Phone: 0421 197 844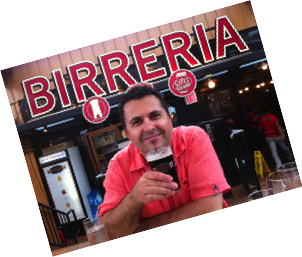 Andy Christofi
Victorian & Tasmanian State Manager
"I'm Converted"
He's been peddling booze for over 20 years now, mostly as a sommelier in some of Melbourne's best restaurants and bars. Originally a wine buyer (and geek), Andy found himself falling for the charms of tasty craft beer over a decade ago. In 2007 he spearheaded the biggest and most ambitious beer list Melbourne had ever seen, writing the original Beer Bible at Beer DeLuxe Fed Square. He's watched the Melbourne beer scene transform and go from strength to strength, all the while being immersed in it. His passion for good beer is pretty much more of an obsession.
Now Andy has jumped over to the other side the fence; heading up our sales team in Victoria.

Contact: andy@experienceitbeverages.com.au
twitter: Soulsomm
Phone: 0430 273 973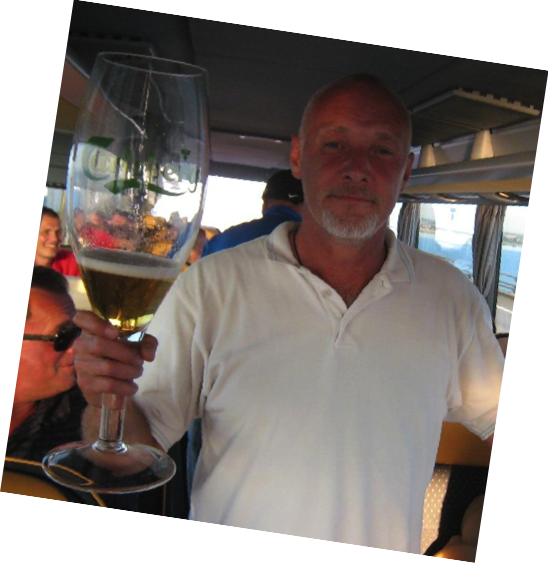 Glenn Phillips
Victorian Sales & Brand Ambassador / Stone & Nomad
"The Big G"
As you can see from my picture the 2 things I love the most are Beer and Golf, not necessarily in that order. In this picture, I had just won a golf competition that day in Sweden. The beer was ok, Carlsberg as they were the sponsors of the tournament.
I got the nick name Big G in Edinburgh as the Scots call a taller guy Big Man I got Big G, not that I'm very tall. Most people just ended up calling me G.
Originally from Auckland, N.Z
I have lived in Melbourne, Sydney, The Gold Coast, Brisbane, Byron Bay, Hamilton Island, The Seychelles', London, Scotland and the last 16yrs in Copenhagen Denmark.
While in Denmark I was selling Craft Beer to the Danes from around the world for over 14yrs.
Happy to be back home in Melbourne, hope to see you soon for a few Beers and maybe a round of Golf if you're interested just let me know.

Contact: glenn@experienceitbeverages.com.au
Phone: 0426 89 BEER (2337)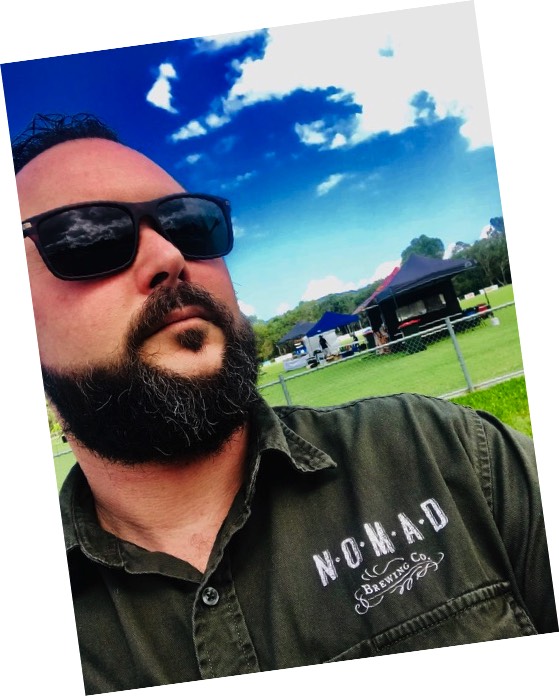 Nick Smelik
Qld & Far Northern NSW Sales Representative
"The Hop Hustler"

Born in The Netherlands and growing up in Vanuatu, I have always had a passion for good food, booze and exotic destinations and flavours.
I was fortunate enough to grow up in the hospitality industry running pubs, cafes and restaurants I finally made my way back to sunny Queensland.
Fascinated with all things "beverage" I'm always looking for the next thirst quenching journey and I was lucky to find myself with the opportunity of working in the craft beer industry.
I love the passion and story behind craft beer and knowing that the people in the industry, and behind the scenes, have the same desire to tell their stories through their love of beer.
I'm here to share my stories and love of this great tasting craft, hopefully I'll be fortunate to share Experienceit Beverages portfolio with you too!
Contact: Nick@experienceitbeverages.com.au
Phone: 0410 11 HOPS (4677)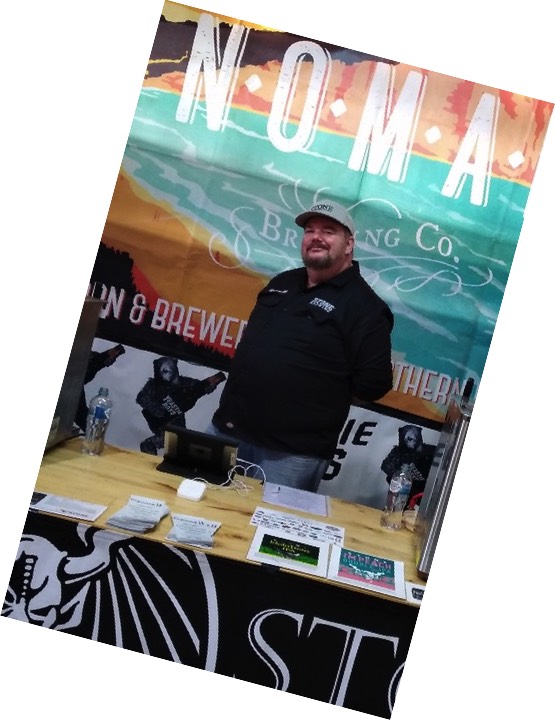 Rod Warneke
SA & WA Sales Representative
"The Beer Baron"

A beer nerd and proud of it. Nothing excites me more than the wonderful world of craft beer. The sight, the smell, the taste, the sensory overload. That feeling when you open a beer and from that first waft you know it's going to be a cracker!

Having worked in hospitality and bottle shops for most of my life, I've always enjoyed a quality beverage, but my passion for craft beer has grown over the last 8 or so years. Drinking beers like Little Creatures The Big Dipper and Yeastie Boys Gunnamatta really opened my eyes to what a beer can be.
I started being more involved with beer at work, as well as getting out to venues and bottle shops, becoming an active member of the Adelaide craft beer community. I've met some great people and made some great friends along the way. I had the time of my life on a beer tour of the USA a few years ago that I wished would never end. My bank balance thought otherwise.

From there, natural progression has led me here. I feel privileged to be working with some of the best craft brands from Australia and around the world and getting those beers in the hands of as many people as possible.

Hit me up, let's talk s*** about beer!
🍻
Contact: rod@experienceitbeverages.com.au
Phone: 0452 43 HOPS (4677)