Stone Brewing is one of the worlds highest rated brewers based in San Diego USA. A driver of Independence in craft brewing and inspiration to many brewers and drinkers alike. The Stone "FRESH" program is designed to deliver you the best and freshest beers every month direct from Stone.

We've partnered up with selected venues around the country that share our values for quality fresh beer. See list following products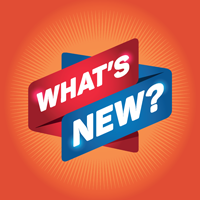 The latest selection of limited release beers available now or on the way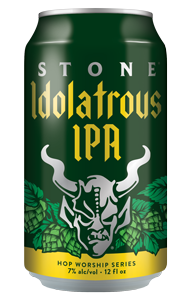 JULY RELEASE - CAN & KEG
A big new DIPA experience showcasing E Dorado and Mosaic hops

JULY RELEASE - BOTLE ONLY
A West Coast IPA done by the masters, but with a difference. Its a sour West Coast. Brewed specifically for export markets

JULY RELEASE - KEG ONLY
Stone has teamed up with the new young guns of SoCal brewing Societe create a unique IPA showcasing Idaho 7 Hop and a blend of tropical NZ hops

LATE JUNE RELEASE - BOTTLE ONLY
Brewed using a unique process to dial up the dank and give you a tropical explosion. Bottle…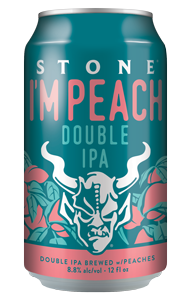 LATE JUNE RELEASE - CAN & KEG
A peach infused DIPA that is delicious and refreshing but still with that big Stone bitterness from their signature West Coast style

JUNE RELEASE BOTTLE ONLY
Its big Stout time! a massive chocolate imperial, perfect for now or to be enjoyed in years to come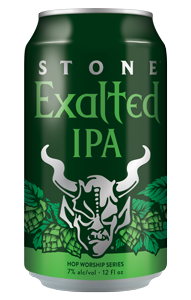 MAY RELEASE - 2ND BATCH JUNE
One of our favourite recent released. Showcasing Loral and Citra hops. well balanced and impossible to stop at 1

VIC - A Point of Difference - Pack
VIC - Acland Cellars - Pack
VIC - Beer DeLuxe - Federation Square - Keg
VIC - Blackhearts & Sparrows - Pack
VIC - Boilermaker House - Keg
VIC - Carwyn Cellars - Pack & Keg
VIC - Castlemaine Cellarbrations - Pack
VIC - Flightbar Bendigo - Pack
VIC - Richies Mildura Liquor - Pack
VIC - Foragers Drop - Keg
VIC - Grape & Grain Liquor Cellars - Pack & Keg
VIC - Harvest Cellars - Pack
VIC - Hopheads - Pack
VIC - Le Bon Ton - Keg
VIC - McCoppins - Pack
VIC - Mr West - Keg
VIC - Nillumbik Cellars - Pack
VIC - Otters Promise - Pack
VIC - Parkhill Cellars - Pack
VIC Penny Blue - Pack
VIC - Penny Young - Pack
VIC - Purvis Cellars & Purvis Beer - Pack
VIC - Ritchies IGA Liquor Towerhill - Pack
VIC - Ritchies IGA Liquor Wantirna - Pack
VIC - Bottlehouse Pack
VIC - Slow Beer Richmond - Pack & Keg
VIC - The Local Taphouse St Kilda - Keg
VIC - The Silverlake Social - Keg
VIC - The Vin Wine & Spirits - Pack
VIC - Williamstown Fine Wines - Pack
VIC - Wine Republic - Pack
NSW - Plonk - Pack
NSW - Page Bottler - Pack
NSW - Liquor Emporium - Pack
NSW - Sweeneys - Keg
NSW - Monkey Bar - Keg
NSW - Quakers Hill Cellars - Pack
NSW - Steve's Cool Booze - Pack
NSW - Nomad - Transit Lounge - Pack & Keg
NSW - Bar Troubadour Manly - Pack & Keg
NSW - Beer Cartel - Pack
NSW - Cutty Cellars Pack
NSW - Warners at the Bay - Pack
NSW - Bitter Phew - Pack & Keg

Qld - Craft Wine Store - Pack
Qld - Surfers Sandbar - Keg
Qld - Brewski - Pack & Keg

SA - Gilbert St. Hotel - Keg
SA - Edinburgh Cellars - Pack
SA - Belair Fine Wines - Pack
SA Old Spot Hotel - Pack
SA - GOODWOOD cellars - Pack

TAS - Cellarbrations at The Abbey Pack
TAS - Cool Wine - Pack
TAS - Saint John Craft Beer - Pack
TAS - The Winston Alehouse - Pack

WA - Main Liquor - Pack


So how does it work?

Every month Stone release a selection of new limited release beers

Days after packaging, our refrigerated container arrives to collect these awesome new beers

20 days later they land in Australia, super fresh and ready for Stone fans!

As soon as it lands we automatically ship these fresh baby's off to our retailer ad venue partners so yo can enjoy them in their best possible conditions.

Your also guaranteed the best price and if you want to buy fresh core range beers, we also guarantee those with our "freshness guarantee"

Our freshness guarantee


Experienceit guarantee your drinking experience. If the beer doesn't taste as it should then we want to know about it. Drop us an email to info@experienceitbeverages.com.au or hit us on Facebook or via the contact page in this website.

We don't just guarantee the new release beers. If you've also had a core range beer like Stone IPA or Go To and it was close to code or didn't taste perfect, then we also want to know about the experience and the venue. We'll investigate and ensure we swap the old stock for new stock so you can enjoy Stone beers in all their glory.