Welcome to Experienceit Beverages Australia and your home for information on Australia's broadest selection of the worlds best independent craft beverages… All fresh and direct from the producers.
Our Independent Craft Partners
Next pre-order - Good Beer Week
Stock has landed and is being sent out in the coming days!
Pre-Sale Alerts

April 11th - Deep Creek / Chur
April 15th - Nomad / Stone / Bruery
April 29th - To ØL
May - Good Beer Week - Stock now available to order
June - AleSmith Re0launch
June - Maui Launch
July - Indep. Day promotions

Remember we also have a warehouse of fresh stock available all year round
Drop Images Here




It's now official, Maui brewing is coming down-under and we're now taking pre-orders for an April release date. A full compliment of core range beers plus limited releases in can available.
Our focus is expanding to also include craft spirits and to kick things off we have a range of true artisan Italian spirits that include classic bitters (Campari style), Aperitivo's, Vermouth and Gin's. Sourced direct from Antica Distilleria Quaglia. Check them out in our Trade Zone
Landing in August Experienceit will be launching 2 of Northern Englands best brewers. Both from Leeds, Northern Monk and North Brewing will be landing with a full selection of keg and pack. Stay tuned for more details and launch events
Following Beavertowns decision to sell 49% of its business to the global giant Heineken, We have taken the decision to terminate any further distribution of the brand and to stand true to our principles of independence.
Exciting time in craft beer with more and more new beers and more new cans. From early Sept expect to see the first release of AleSmiths new X Orange in cans followed in Early October by Priaire's first ever can releases, with 1 brand new farmhouse ale and a core range IPA going into cans.
We have now officially been advised that Drink Works, the distribution arm of Heineken in Australia will be taking back full distribution of Tuatara products, effective immediately. This was expected though it came sooner than planned. It was a great pleasure working to triple the size of the Tuatara business in the Australian market over the last 18 month period and we wish the team at Tuatara all the best
After taking out this years Best International Small brewery award at the Australian AIBA awards in Melbourne, Deep Creek was approached by numerous distributors and retailers wanting to take them national. After a detailed selection process, its with great pleasure and excitement that Experienceit was selected as the standout to become the exclusive distributor and representative of the brand. Deep Creek will become a core part of our New Zealand portfolio as of August. Check the Trade Zone for details
December seas a flood of new cans from our Australian brewers, Nomad and Doctors Orders, through to a flood of UK and US cans. Stone release their core range cans, Alesmiths first cans..and more to come.
We're excited to have picked up this fantastic brewer that we have long admired. Previoulsy available in very short supply via other channels, they will join our core UK beer line-up with a steady supply of amazing beers.
Wild beer take drinkers on a true journey in styles and love combining wild ingredients into their beers to create something really unique. Using a combination of barrel aging, souring as well as creating some big juicy traditional Pales and IPA's, these guys are set to be a huge hit.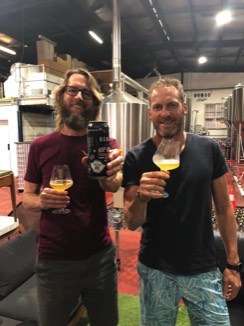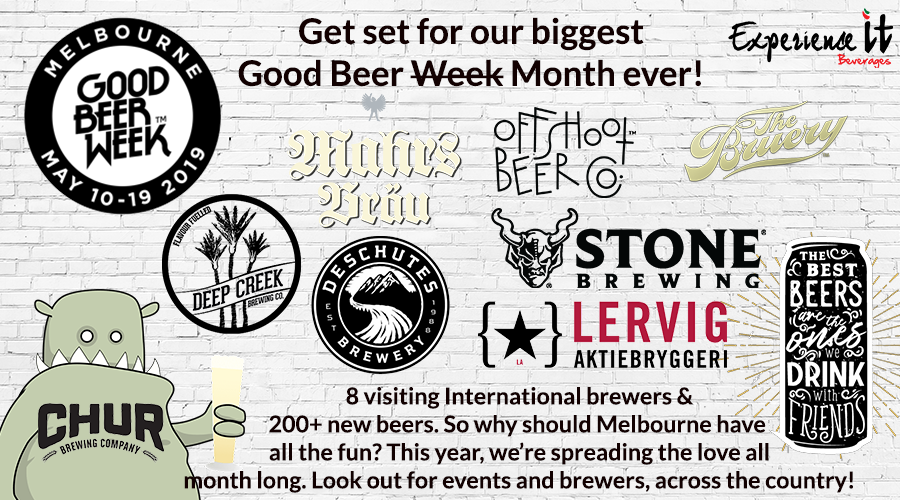 Drop Images Here



What's craft beer about?....

Watch the video and find out . Then come share our passion!